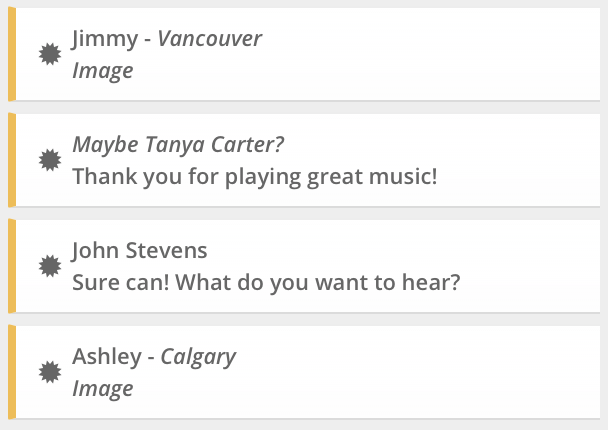 Smart Searching
Conversational texting has never been smarter. SPARCMediaHub will use your winner database and guess who is texting.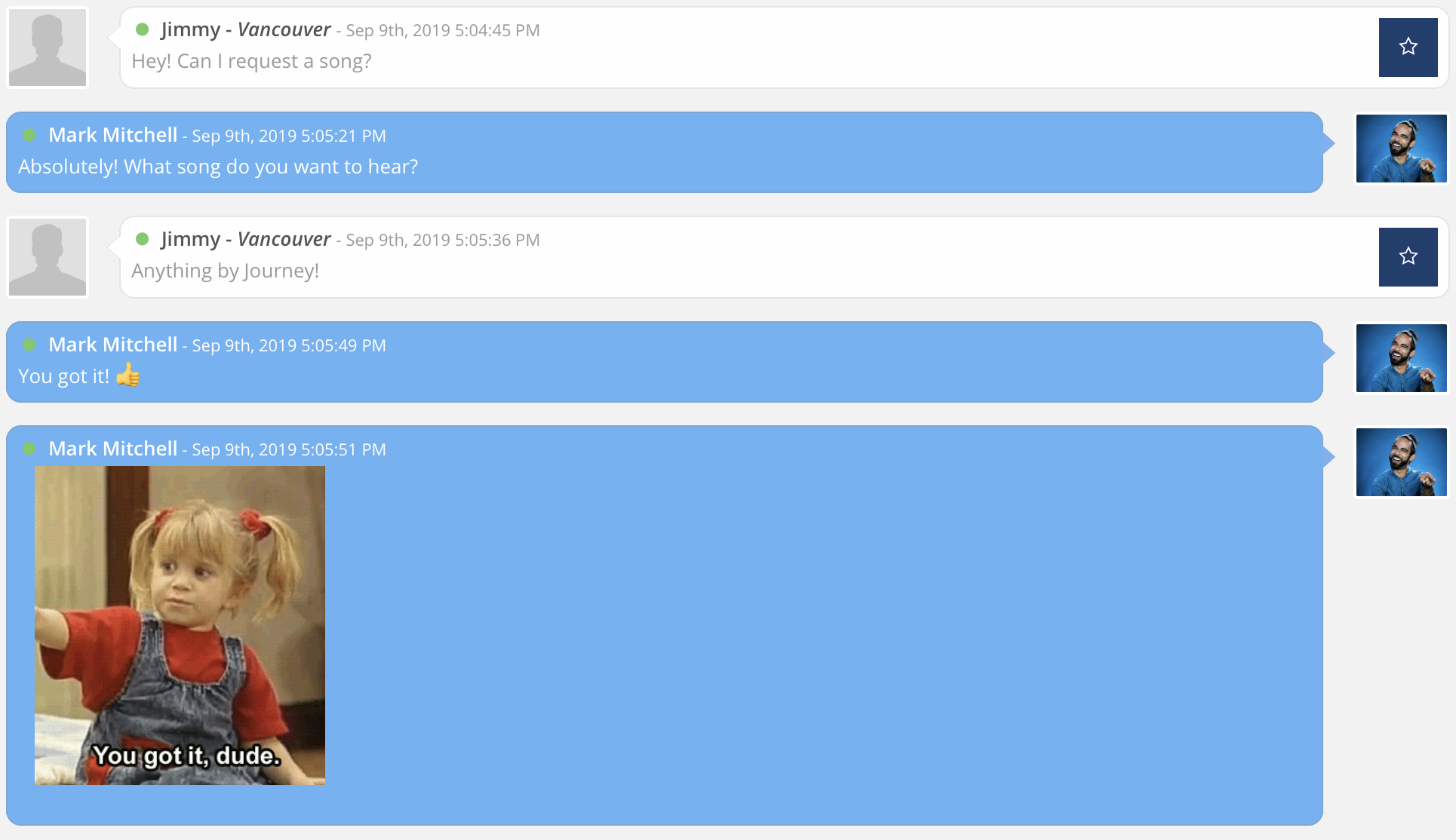 Send GIFs
Talk like a listener to a listener. Search a large library of GIFs to find the perfect response.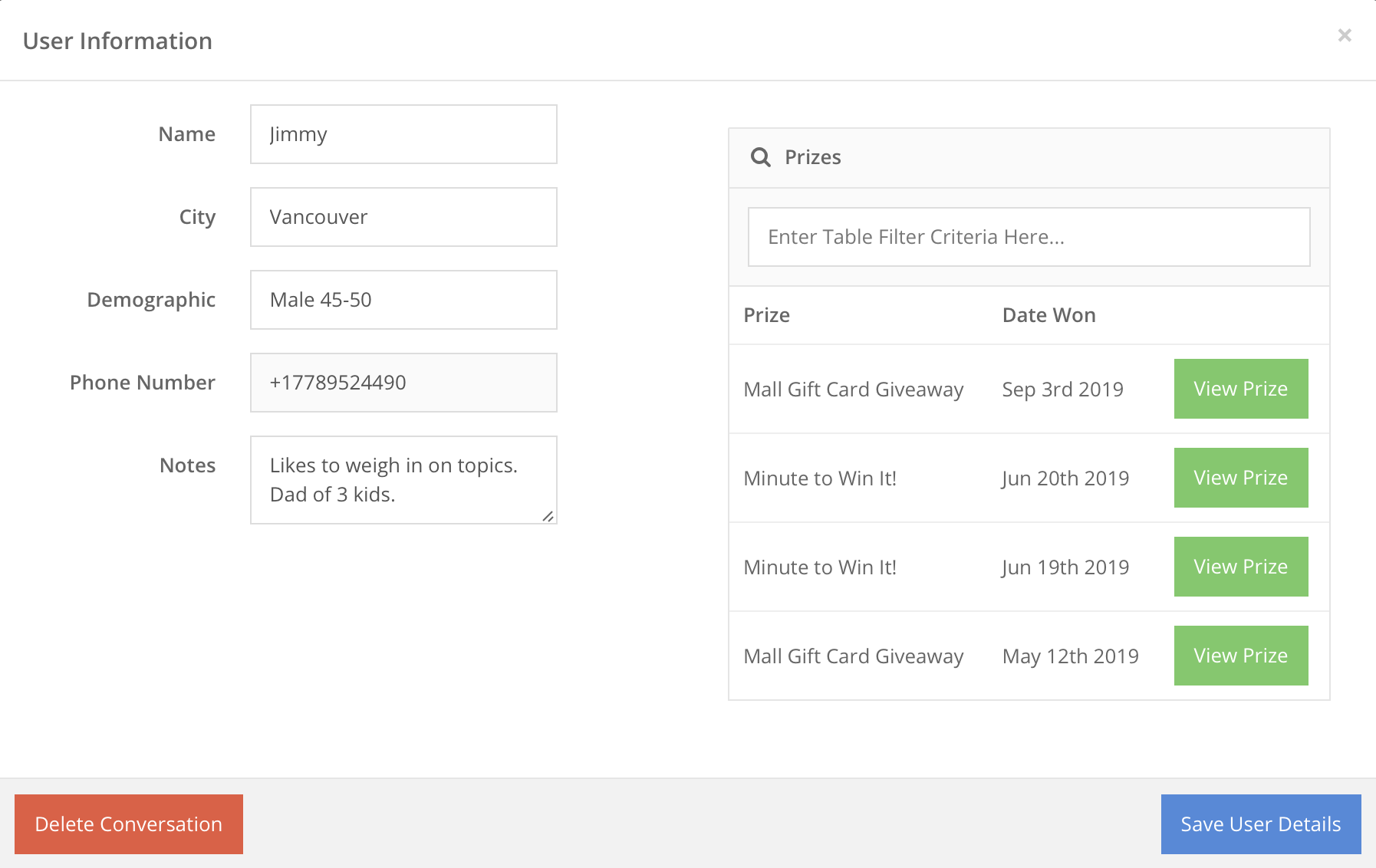 User Information
The more you learn about your texter, the better. Save details about your texter to help with future breaks or interactions.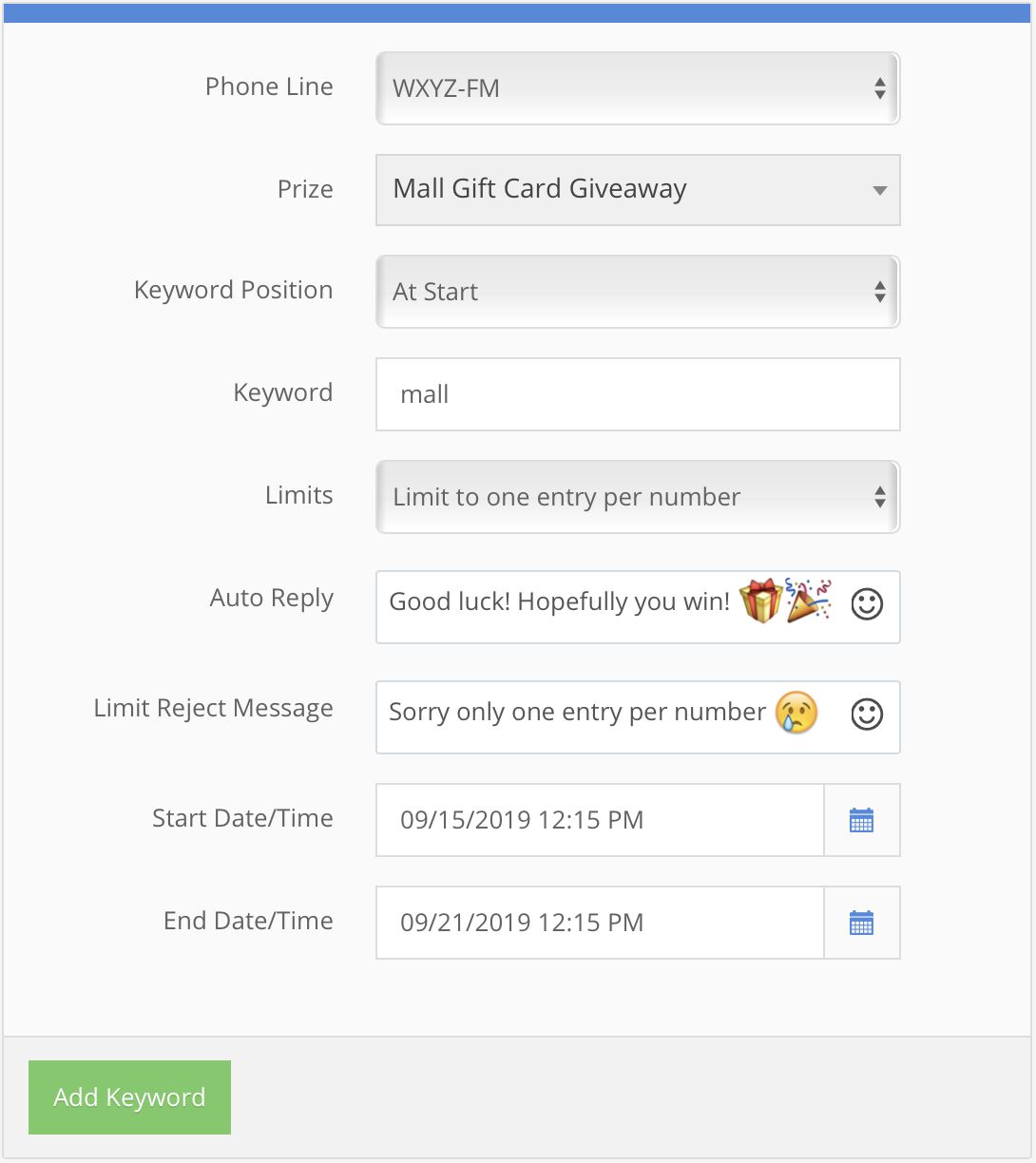 Create Keyword Contests
Build keyword campaigns with ease. Have full control over how listeners enter your contests.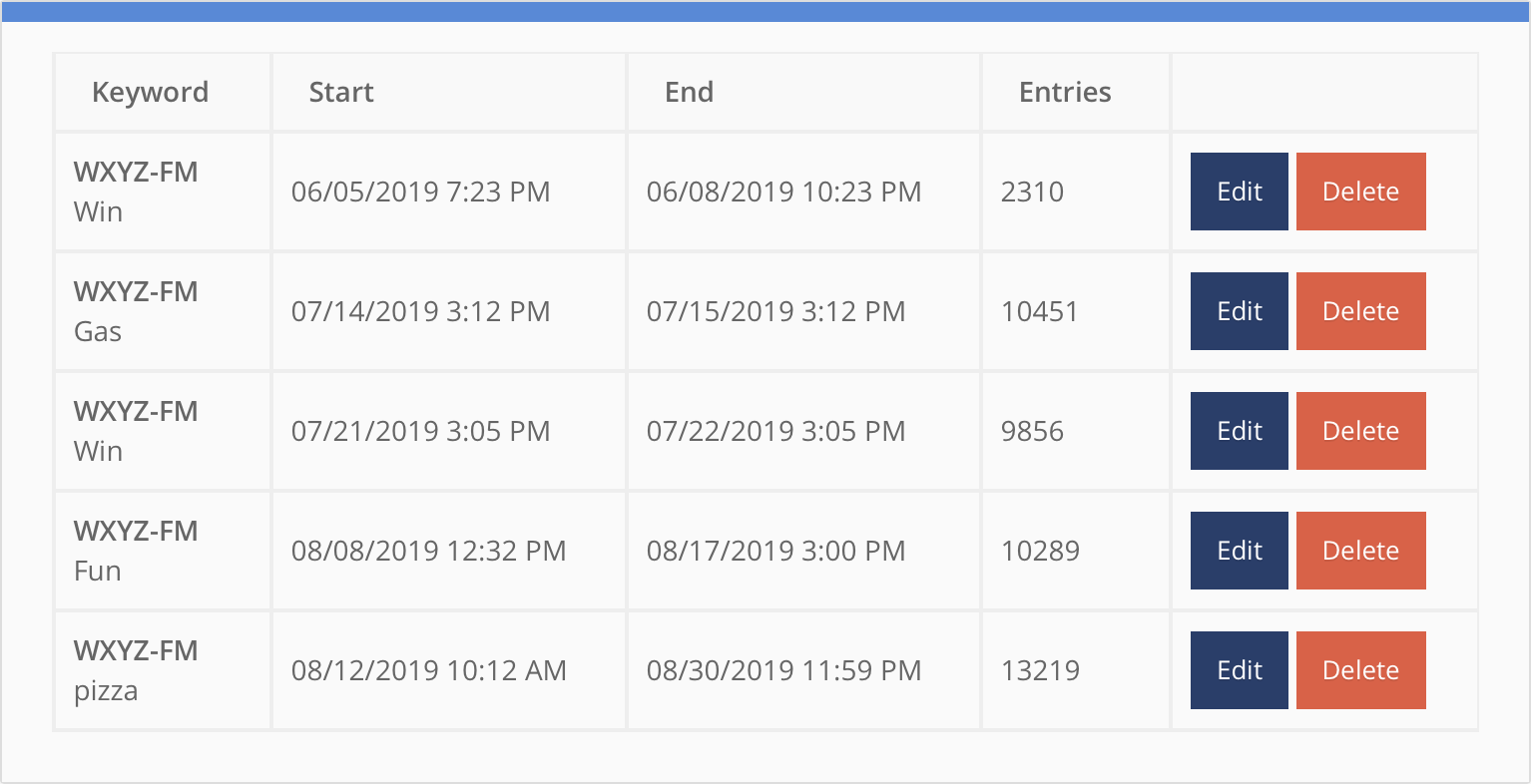 Keyword Entries
At a glance, you can see how many entries per keyword contest, and when those keyword contests run.