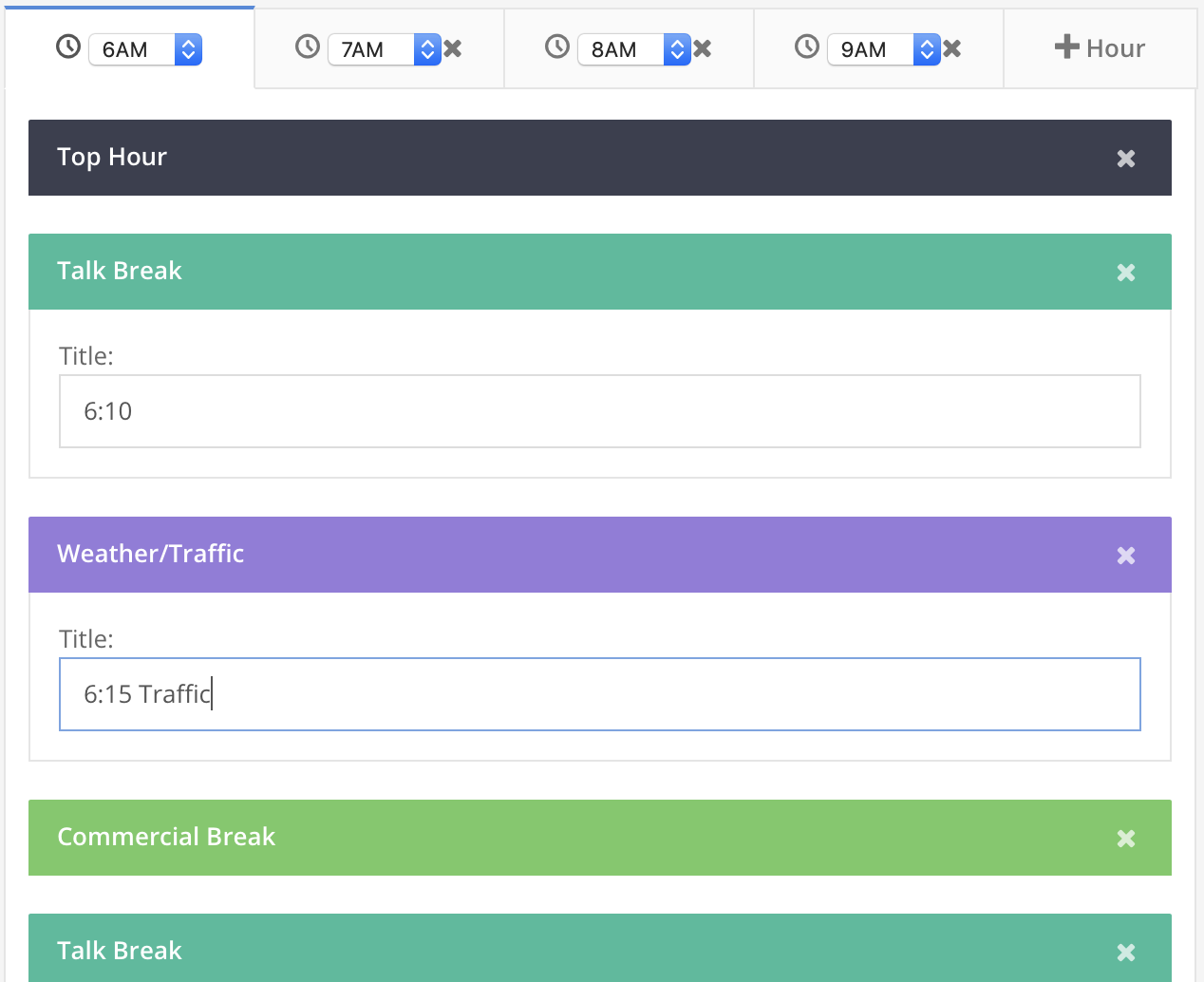 Custom Templates
Build unlimited templates of your show and share them with multiple people.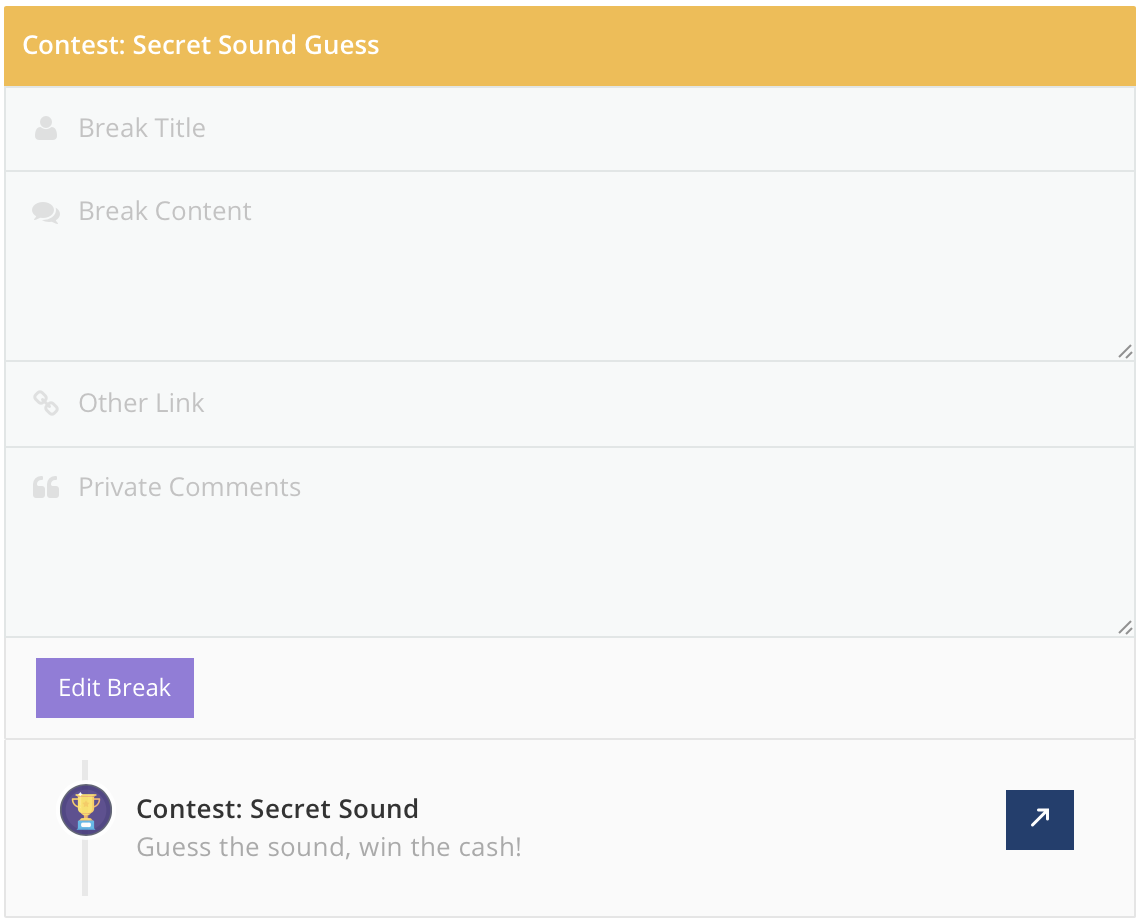 Contest Plays
Link mentions, prizes or jock talks to breaks. Make contest plays easier and never miss a giveaway.

Link to Breaks
Link posts from Prep Collaborate, mentions, jock talk, prizes to breaks just simply by clicking on the "Link" button.

Collaborate As A Team
Share your prep sheets with the rest of your show and edit breaks in real time. Posts will automatically reload on everyone's prep sheet without reloading.