Assign Giveaways to Dayparts
Have the option of assigning to dayparts or announcers. Assigning to dayparts allows you to re-assign all giveaways and mentions to another person when filling in.
Set Custom Prize Values
Great for contests where the prize value changes. This is perfect for contests like "$1000 Minute" or "Beat the Bank" style contesting.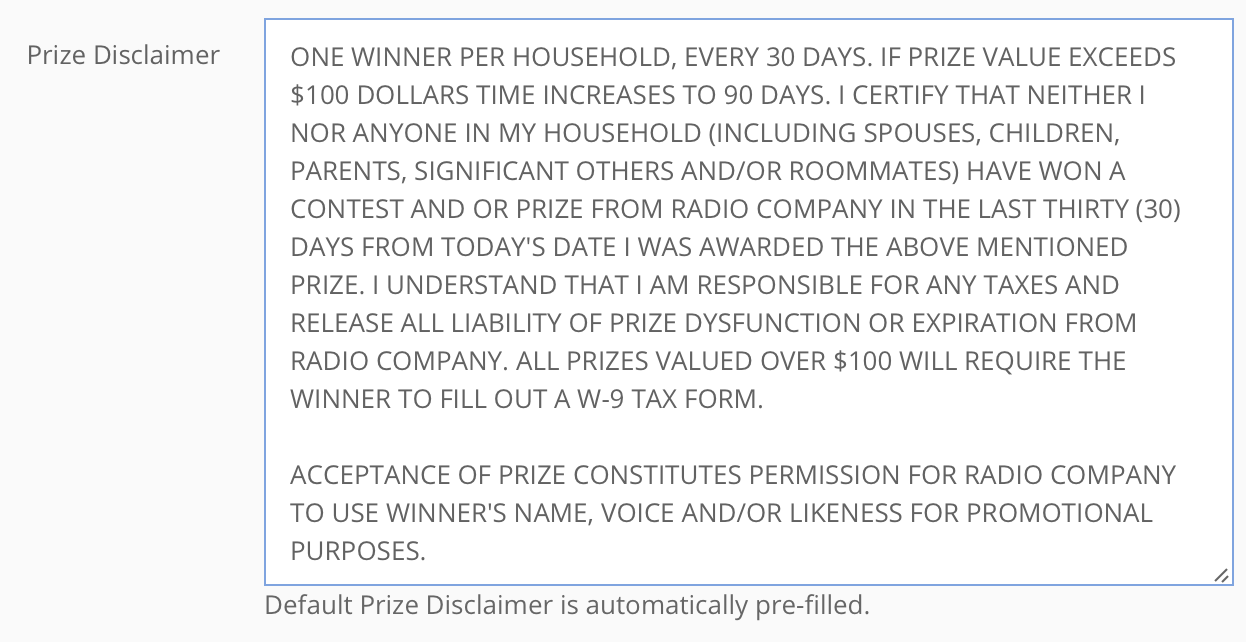 Custom Prize Disclaimer
Have a custom prize disclaimer with each prize. All disclaimers are pre-filled with the default but can be changed to fit the wants of a radio station.