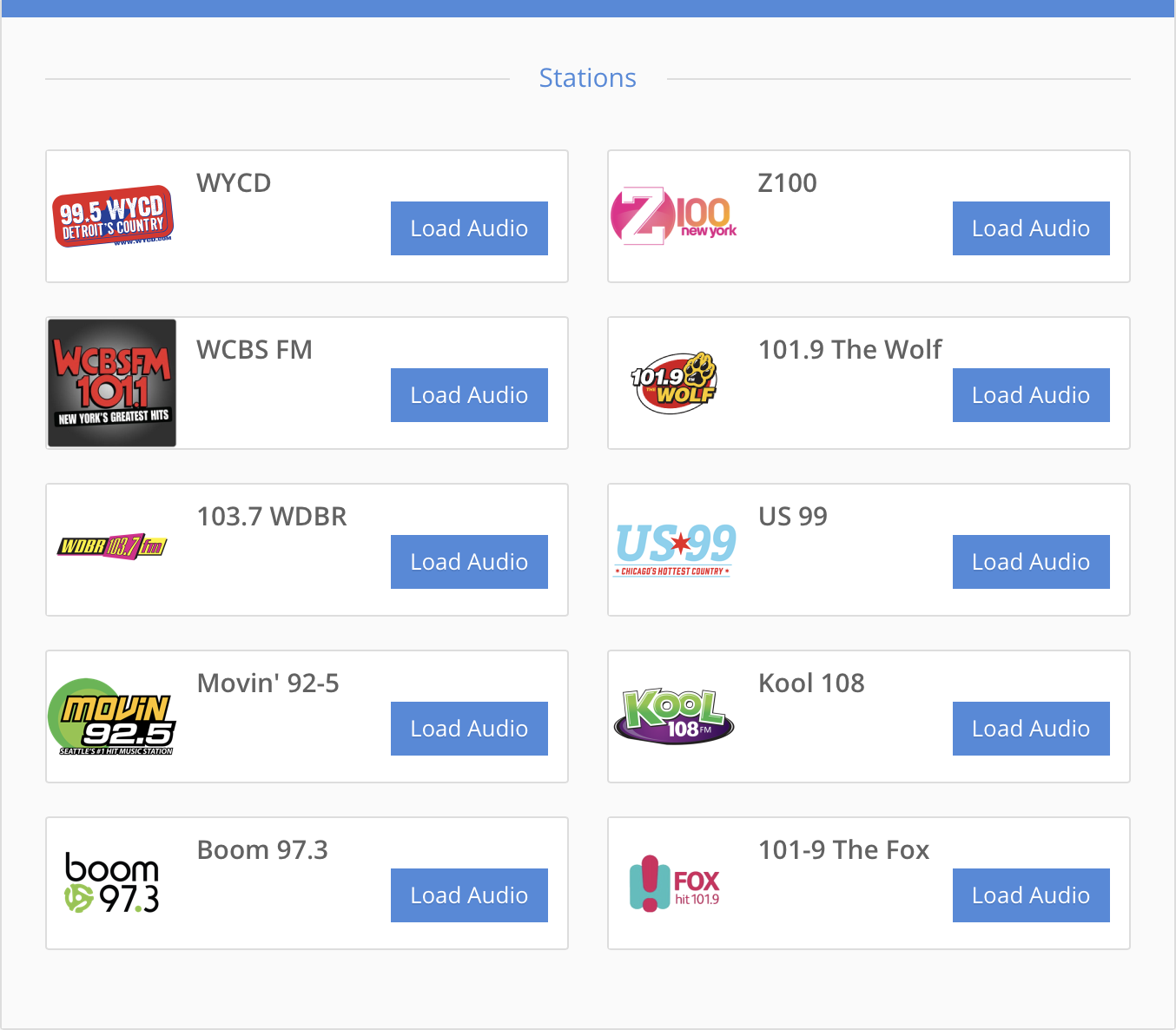 All The Stations
Have all your stations audio readily available.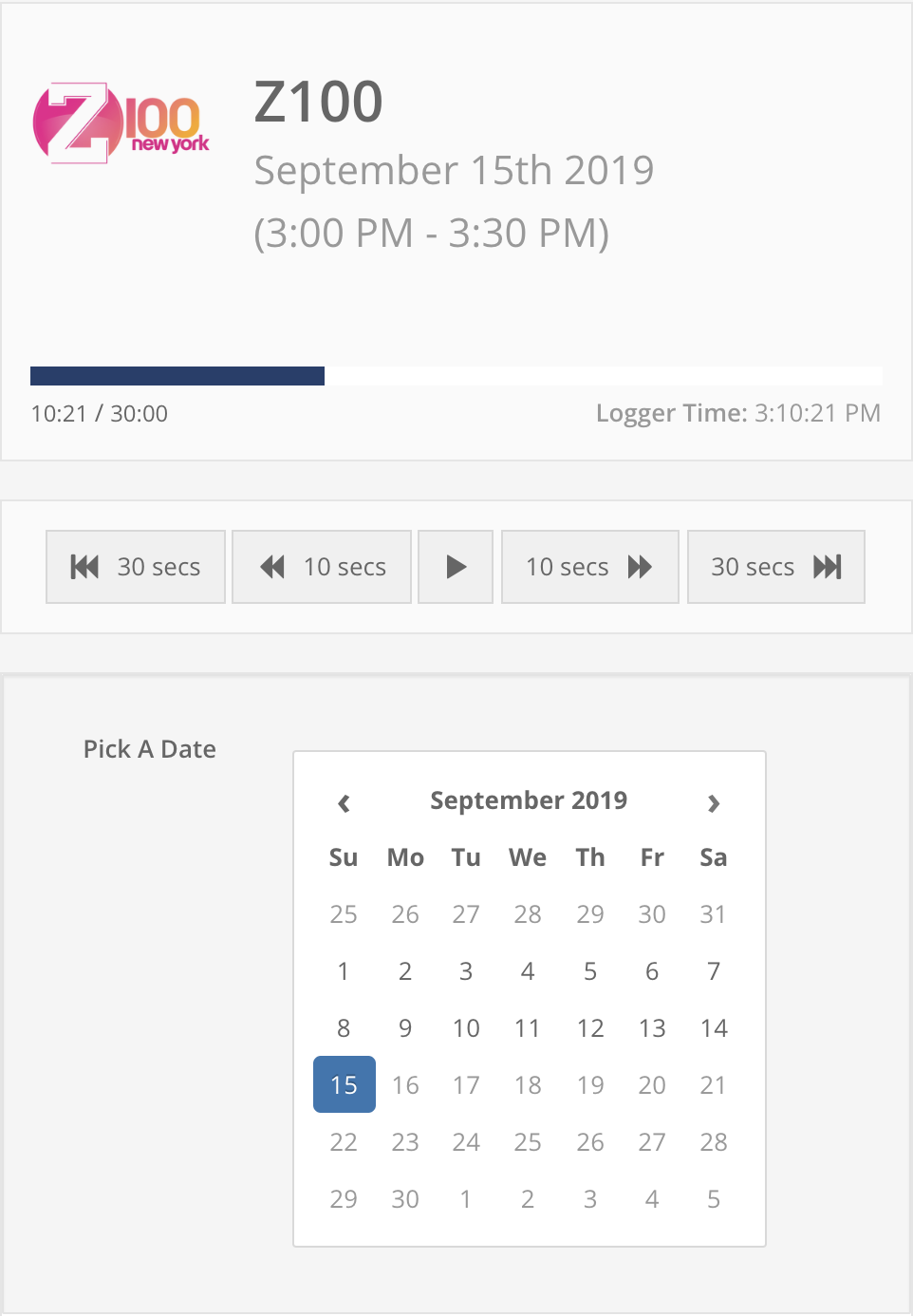 Pick Any Audio
Pick a date, pick a time up to two weeks ago and listen.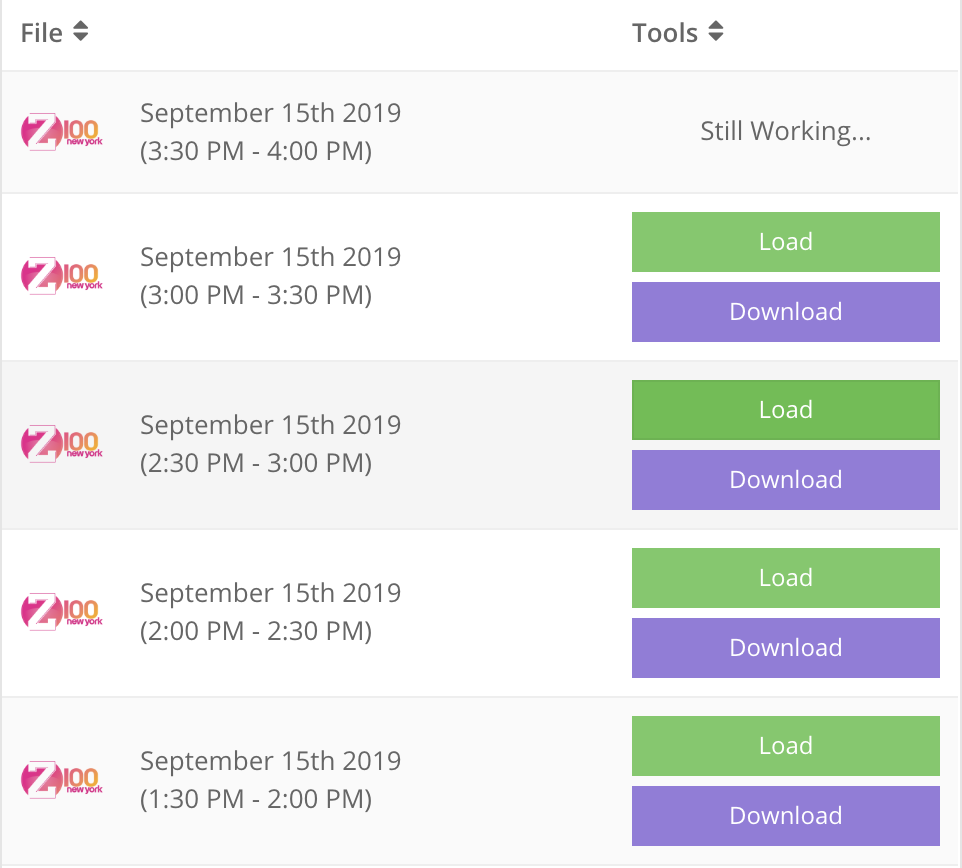 Download Audio
Download any file and save it forever.
Want LoggerLab?
LoggerLab Subscription is available to anyone. Listen to radio stations from all over the world, no matter where you are. High quality audio that can be downloaded at any time.